Throughout the pandemic, organizations needed to remain nimble and responsive to what was occurring within their buildings and communities related to the spread of Covid. Both CMS and The Joint Commission permit organizations to modify their visitation practices to safeguard patients, staff, and visitors.  Earlier this year, Planetree International released the "Family Presence Policy Decision Making Toolkit 2021", which focuses specifically on decision making during Covid. Expanding on that concept, we are pleased to provide you with our Patient Visitation Policy and Decision Grid, along with a copy of the Planetree document. Our decision grid expands the risk assessment process for determining feasibility of visitation along broader conditions that may influence your organization's decision to expand or reduce visitation.
Course Curriculum
Available in days

days after you enroll

C_APPS Patient Visitation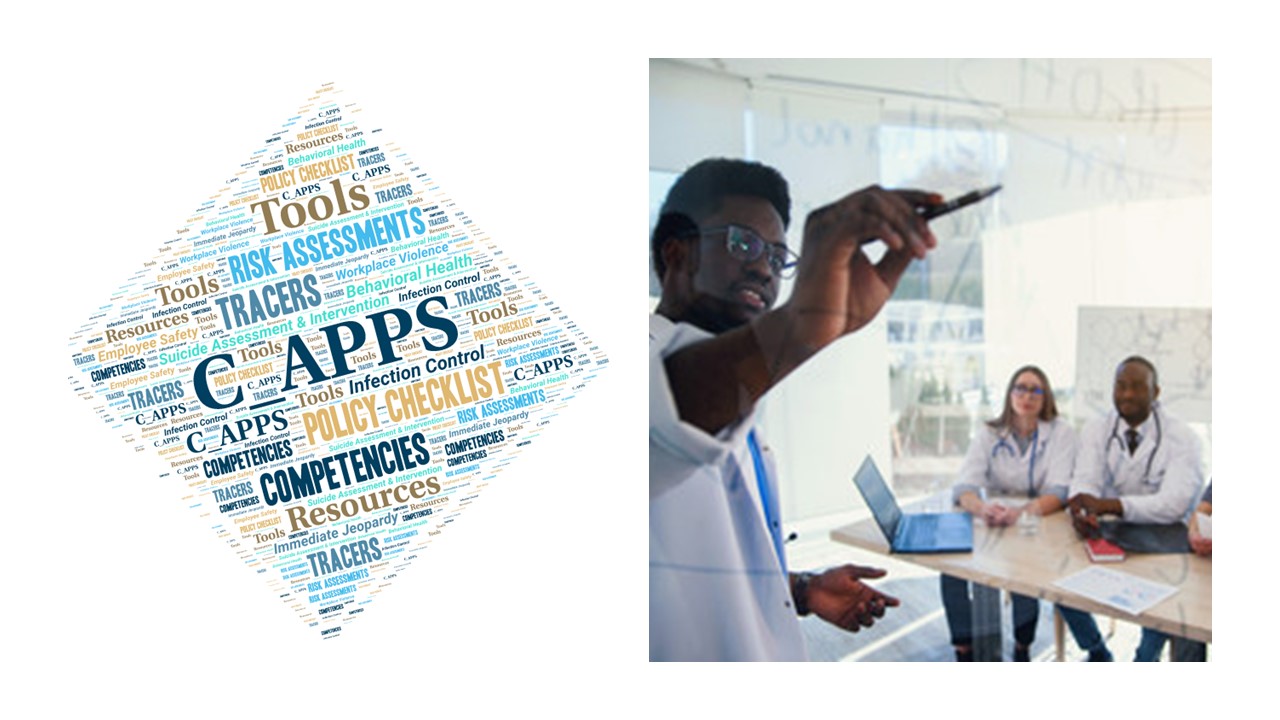 C_APPS 2021 Annual Required Education Grid for Hospitals
This month we are providing a 2021 Annual Required Education Grid for Hospitals based on The Joint Commission (TJC) requirements. Freshly updated in May and inclusive of any of the soon to take effect requirements, this resource can assist you in coordinating with your education teams to be certain you are addressing all of the required educational topics.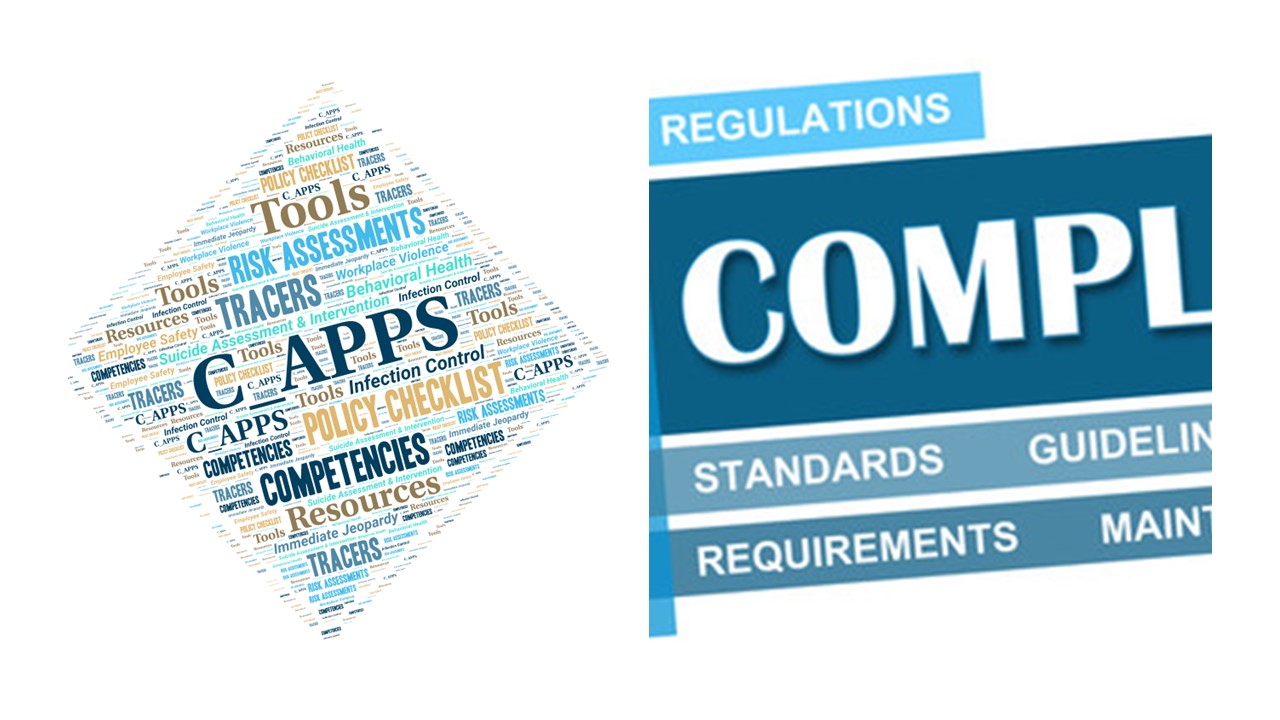 C_APPS 2021 TJC Hospital Accreditation Program
This month's C_APP's is our Annual Required Policies, Procedures, Plans and Programs grid for The Joint Commission. It provides detailed information on the written documents your organization needs in order to meet The Joint Commission Hospital Accreditation Program Requirements. It is an extremely valuable tool to assist you in ensuring your organization is in compliance, as your policies and procedures establish the foundation for achieving compliance with these requirements.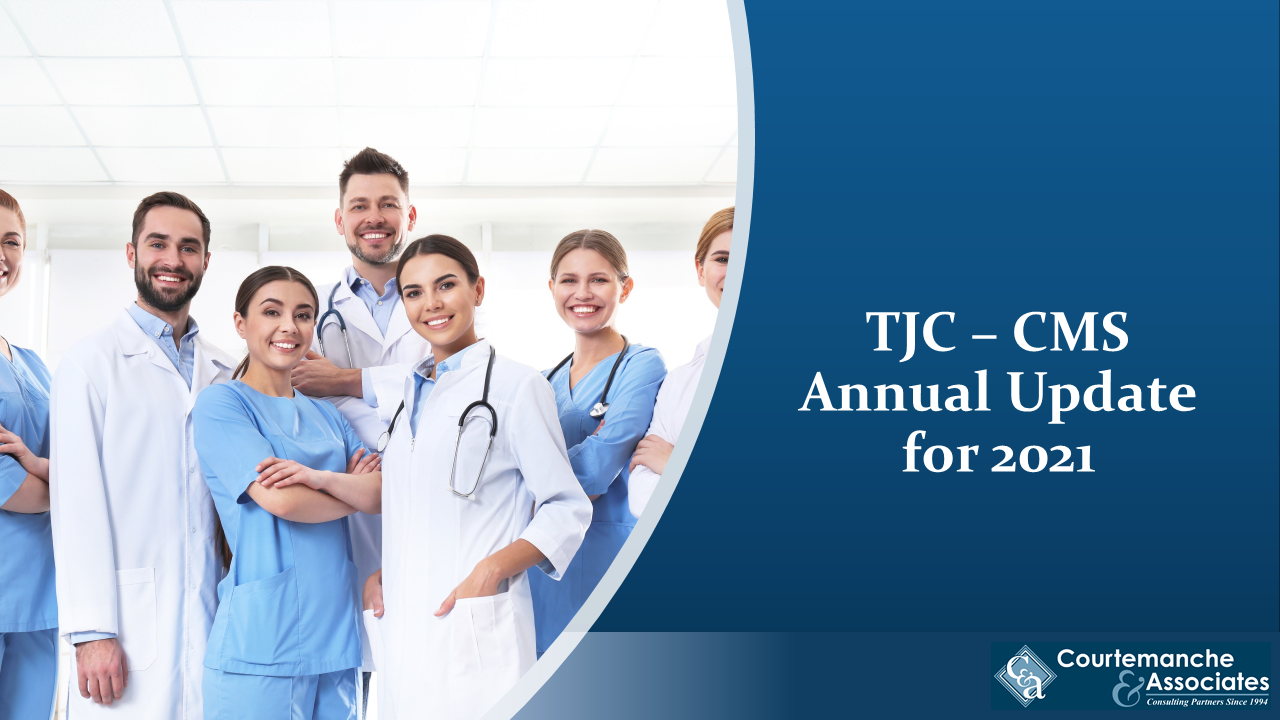 TJC & CMS Annual Update 2021
As Covid-19 rages throughout the country , TJC and CMS are working to modify survey procedures and regulations to assure patient and staff safety.
In this presentation, acquire information about new survey procedures, changes in regulatory requirements and challenging expectations. Learn about the most frequent scoring areas and approaches that may help you achieve compliance.