As the Covid-19 Pandemic begins to enter its endemic phase, organizations are gradually moving back into their old operational models. One new development in late 2021 was the CMS Covid-19 Vaccination mandate for Healthcare Workers. To help our members develop the required framework, this month our C_APPs offering is a policy template for the required Covid-19 Vaccination policy along with our Covid-19 Vaccination Program checklist.
Course Curriculum
Available in days

days after you enroll

C_APPS March 2022 - CMS Covid-19 Vaccination Mandate for Healthcare Workers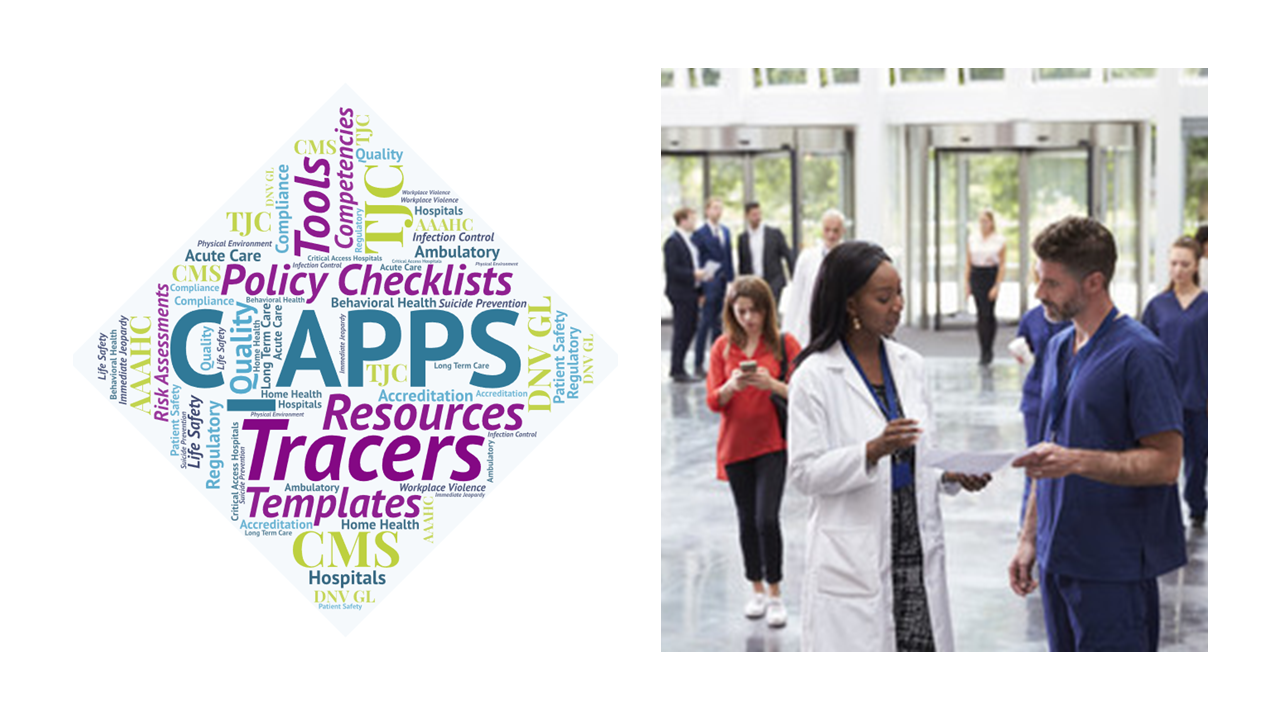 CMS Final Guidance Co-Located Hospitals
This month's focus is on the newly released QSO from CMS that provides guidance on Co-Located Hospitals. While the QSO is specific to the co-location of hospitals, more commonly known as a hospital within a hospital, we believe many of the principles and circumstances outlined within the QSO would apply to other types of facilities with co-location as well, as any organization that has an agreement with CMS must be able to independently substantiate that it meets all of the applicable Conditions of Participation that govern its specific area of practice.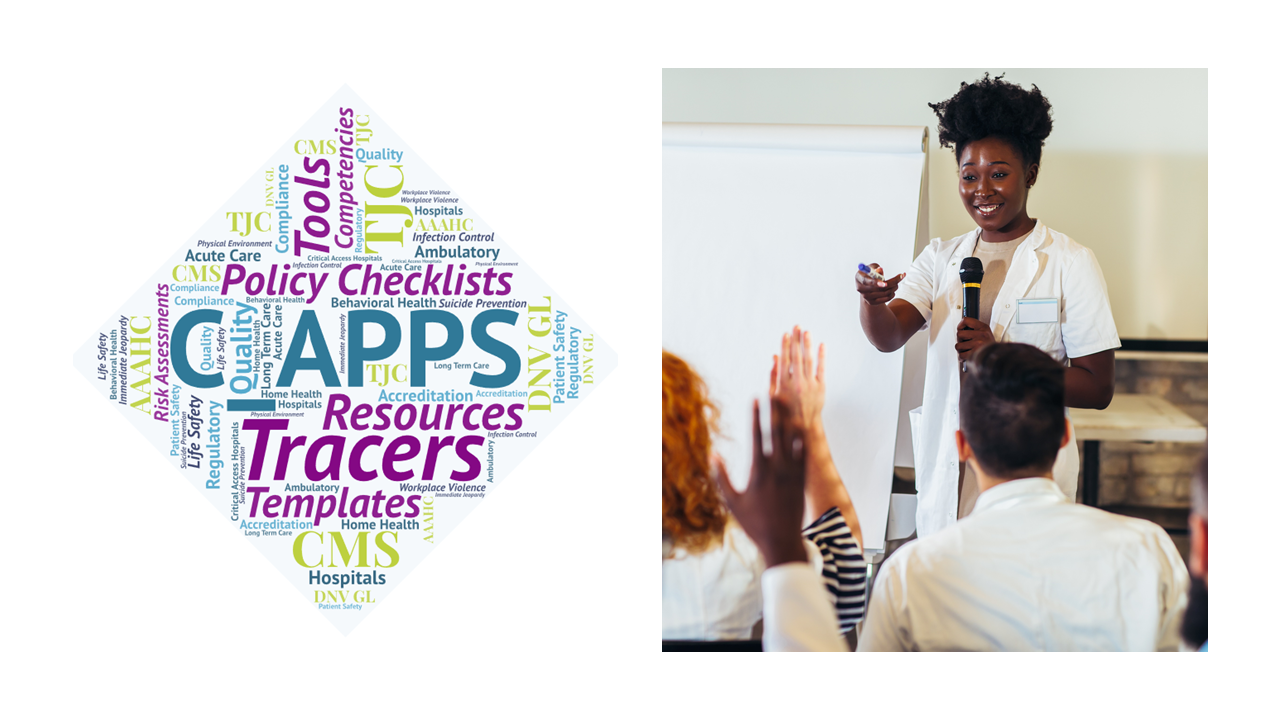 TJC Staff & LIP's Required Education Matrix
This month we are pleased to provide our members with the 2022 Required Education Matrix. This tool contains the most up-to-date information on the required educational topics for both staff and licensed practitioners. We encourage you to review the list and compare your current educational program content to ensure you are addressing all the current requirements.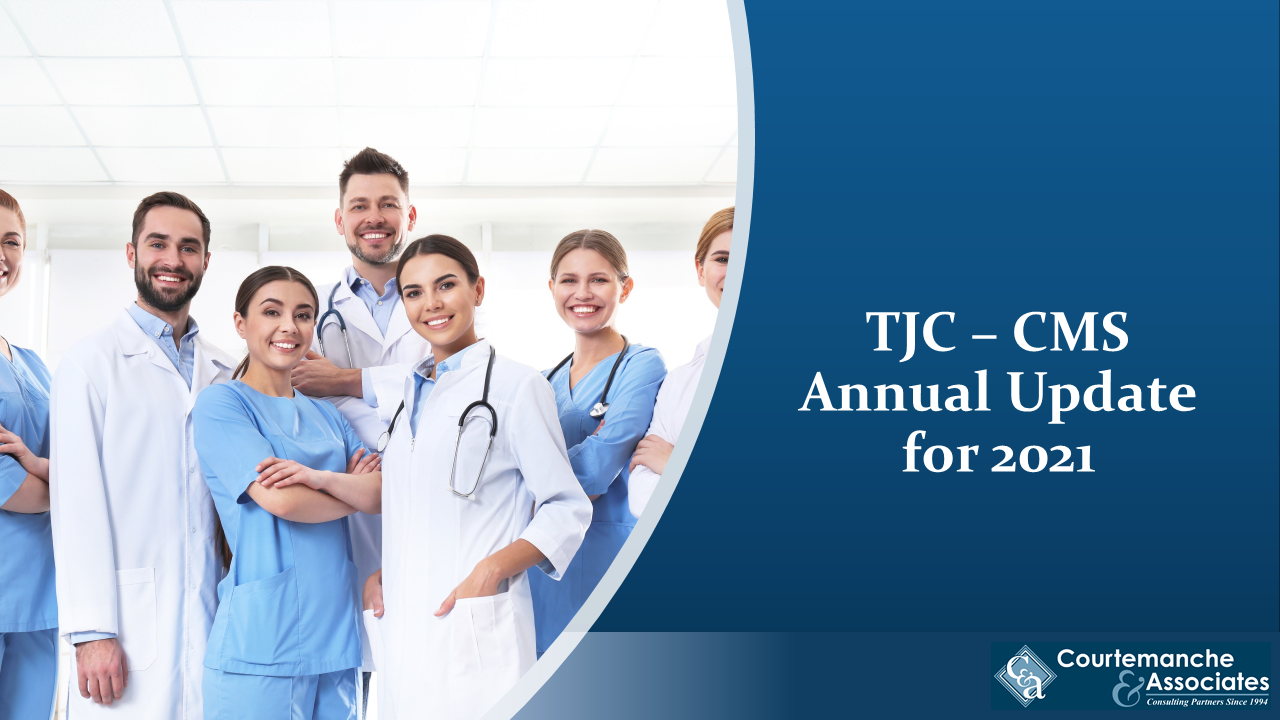 TJC & CMS Annual Update 2021
As Covid-19 rages throughout the country , TJC and CMS are working to modify survey procedures and regulations to assure patient and staff safety.
In this presentation, acquire information about new survey procedures, changes in regulatory requirements and challenging expectations. Learn about the most frequent scoring areas and approaches that may help you achieve compliance.