This month's C_APP's is our Annual Required Policies, Procedures, Plans and Programs grid for The Joint Commission. It provides detailed information on the written documents your organization needs in order to meet The Joint Commission Hospital Accreditation Program Requirements. It is an extremely valuable tool to assist you in ensuring your organization is in compliance, as your policies and procedures establish the foundation for achieving compliance with these requirements.
Course Curriculum
Available in days

days after you enroll

C_APPS August - 2021 Joint Commission Hospital Accreditation Program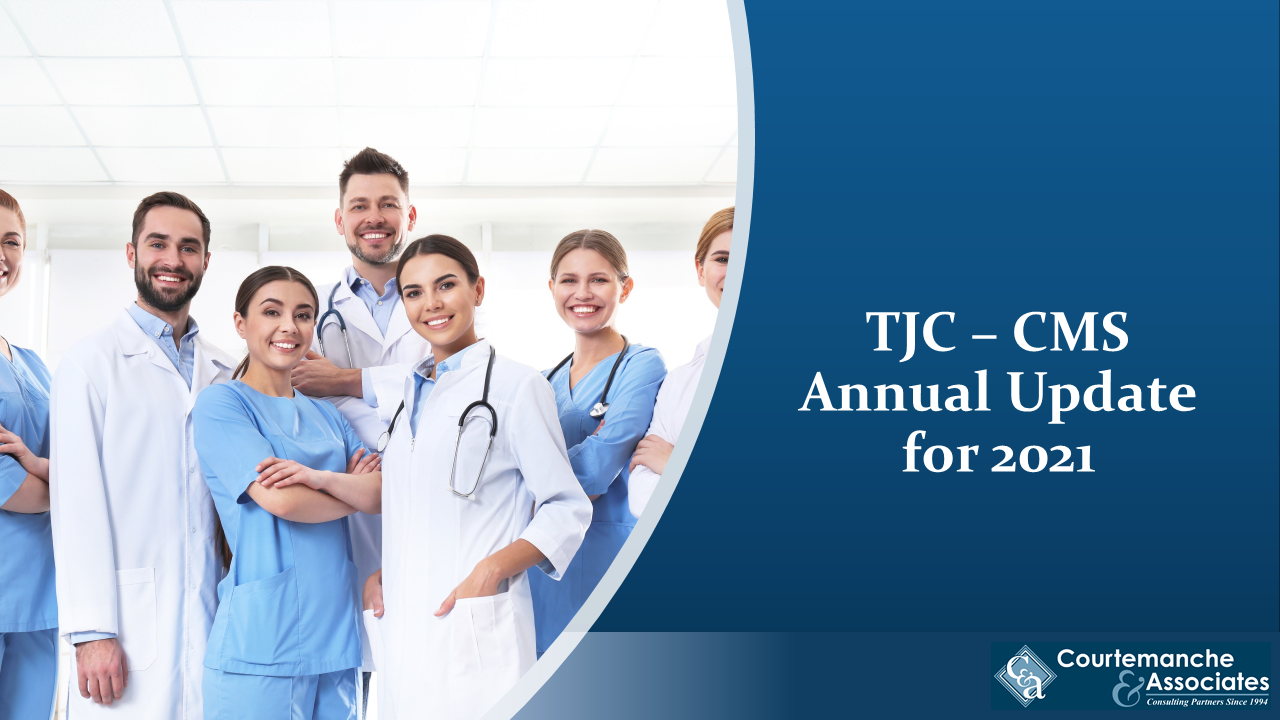 TJC & CMS Annual Update 2021
As Covid-19 rages throughout the country , TJC and CMS are working to modify survey procedures and regulations to assure patient and staff safety.
In this presentation, acquire information about new survey procedures, changes in regulatory requirements and challenging expectations. Learn about the most frequent scoring areas and approaches that may help you achieve compliance.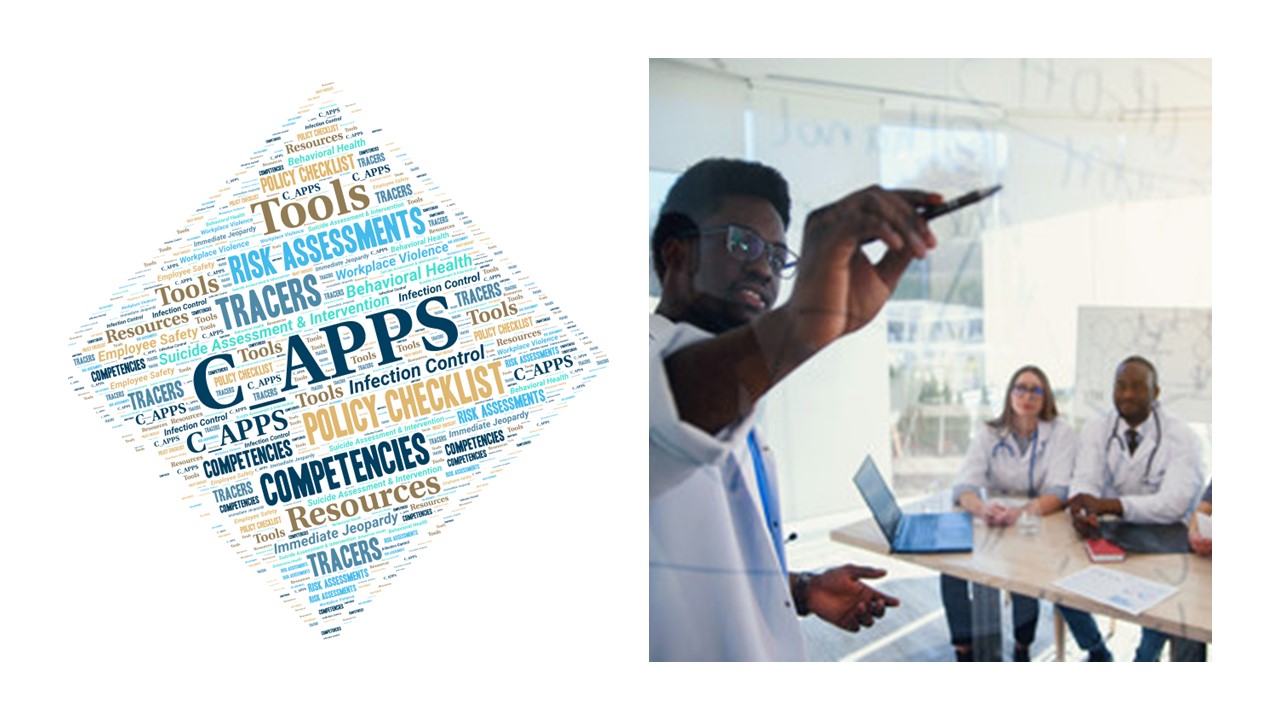 2021 Annual Required Education Grid for Hospitals
Our 2021 Annual Required Education Grid for hospitals. Freshly updated in May and inclusive of any of the soon to take effect requirements, this can help you coordinate with your education teams to be certain you are addressing all of the required educational topics. Also noted are the newest requirements to draw your attention to the latest requirements.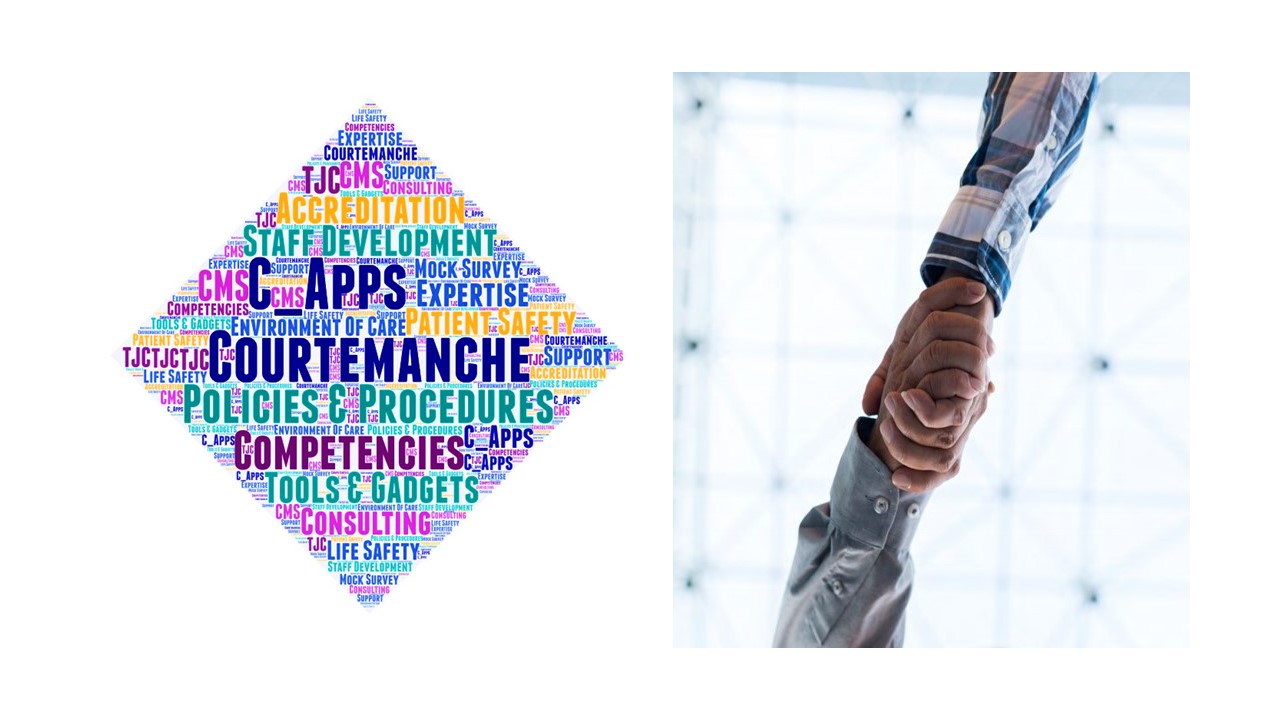 TJC has an intense focus on suicide and recently announced revisions to NPSG 15, which will be effective July 2019. January's focus of C_APPS is on Suicide. The documents provided will assist with staff preparation and increased patient safety. This month's documents include a Suicide policy, a Suicide tracer, Suicide education for General & Non-clinical staff and an ED Environmental/Room checklist.